Pastor Troy, while still serving in the U.S. Airforce, attended Calvary Chapel Albuquerque where he gave his life to the Lord. Still on active duty, Troy began to feel a pull into ministry. After ten years of honorable service, Troy left the military to pursue God's calling on his life. Troy remembers family and friends telling him that he was crazy to walk away from his military career; after all, he was half-way to retirement. However, as Troy recalls, "The call to ministry compelled me to follow what the Lord had placed in my heart."

Troy made his way to San Antonio where he found a Calvary Chapel that was just starting out. Troy believed he had found his home church and eventually became the Worship Ministry Leader at Calvary Chapel San Antonio.

It wasn't but a few years later that another familiar calling came to him. In 2007, Troy again was at a crossroads, but the desire the Lord placed in him began to outgrow his reservations. With the blessing and encouragement of his pastor, Troy, his wife Ofelia, and their three children set off to answer the Lord's calling by planting Calvary Chapel Solid Rock in the northside of San Antonio. Fourteen years later, he finds himself surrounded by a congregation that loves and respects his unapologetic, biblically based, verse-by-verse teaching.
Eddy was raised in California and became a follower of Christ at 16 years old at a youth summer camp. He is married to Annie, and together they have 4 daughters. They have been attending CCSR since 2008, after the Army transferred him to San Antonio.

Eddy is now retired from the military and serves full-time at Calvary Chapel, where he assists Pastor Troy and supports all church operations and ministries.

If not busy with church, Eddy enjoys motor sports and muscle cars.
Jim moved to San Antonio in 2006 and has become an avid Texas Longhorn fan. He married Patty in 1972. They have 3 children and 9 grandchildren!

Jim committed his life to Christ in 2010. Since then, He has been attending CCSR where he serves as an elder. He also leads the Men's Maintenance Group, the Care & Compassion Ministry, and the Annual Men's Retreat.

Outside of church, Jim's passions are playing golf and spending time with family.
Ken was born and raised in Salem, Oregon. He joined the Army at 22 years old and lived in Germany, Hawaii, and South Korea among other places. After 21 years in the military, he retired and moved to San Antonio where he now lives with his wife Hannah.

Ken dedicated his life to Jesus when he was 25. He now serves as an Elder at CCSR.

Ken works for the US Postal Service, and loves traveling, bowling, hiking, and hunting in his 'spare' time.
Doug moved to San Antonio in 2017 from beautiful San Diego, CA. He made CCSR his home at that time, along with his wife Maria.

Doug was saved way back, in 1967. He has been faithfully serving as a Church Elder, as well as managing the Coffee Ministry!

Apart from serving coffee and serving the church body, Doug enjoys a good game of golf!
Worship & Discipleship Ministries
David is originally from Southern California. He was saved in February 1990, while deployed in Iraq. He has made San Antonio his home after retiring from the military, where he worked in the medical field. David and his wife Christina have 3 daughters.

They have been attending CCSR since 2012. David serves in the Worship Ministry and Discipleship Ministry.
Tom was born in Los Angeles, CA and is still a Dodgers fan to this day. He moved to San Antonio in 2006, with his wife Esther. They married in 1974 and have 4 children and 9 grandchildren!

Tom became a born again believer in 1972. He is passionate for evangelism and equipping others in sharing the gospel. The "Go Ye" Ministry not only goes out locally, but also across the state of Texas and into Mexico to share the good news!
Sandy is originally from Southern California and moved to San Antonio in 2019. She committed her life to Christ in 2007.

Sandy is married to Steve Gonzales. She started attending CCSR in 2019, where she now leads the Women's Ministry. She also helps with the Children's Ministry and the cleaning team.

Fun fact: Before moving to Texas, she was a DJ at a Christian radio station in Kansas City!


Middle School & Youth Leader
David was born and raised in Texas! He moved up the state to San Antonio in 2001, and has been here ever since. David was saved on Oct 21st, 2010. He and his wife Albeisa have 5 beautiful girls.

David started attending CCSR in 2017 with a willingness to serve "anywhere the Lord leads". He brings his energy and enthusiasm to the Middle School and Youth Ministries, which he currently leads.

Some of David's hobbies include hunting, fishing, & shooting!
Children's Ministry Leader
Maria Pittman moved from Pico Rivera, California to San Antonio, Texas in March 2018, and has been attending CCSR since. She was saved in February 2012. She is married to Douglas Pittman.

Maria serves at CCSR in the Children's Ministry, where she teaches the Kind Bees class. She also helps in cleaning the church and loves working with other ladies during events.



RC was born and raised in San Angelo, TX, and moved to San Antonio in 2012. He is married to Michelle, and together they have been attending CCSR since 2016.

RC is head usher and in charge of church security.

Fun fact: RC has played semi-pro football. He continues to enjoy sports and working out.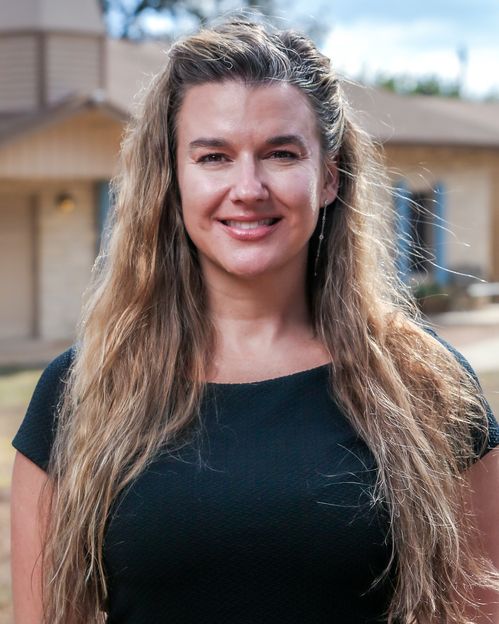 Women's Prayer,
Compassion & Hospitality
Annie is originally from Corpus Christi, TX. In 2003, she gave her life to Christ, and in 2008, she moved to San Antonio with her husband Eddy.

She serves at CCSR in the Hospitality, Meals, Cleaning, and Prayer Ministries.

Annie homeschools her daughters, and loves to garden and read Christian biographies.
Mark has been living in San Antonio for a long time and was saved in 1997. He is married to Missy, and together they have been attending CCSR since 2016.
He serves as a Deacon, and in the "Go Ye" and the Children's Ministries.

Mark has travelled extensively during his childhood and is passionate about it to this day.


Steve moved from CA to San Antonio in 2018, and has been attending CCSR ever since. He was saved at the age of 19. He is married to Sandy, and has 4 children and 4 grandkids!

Steve serves as an deacon and is currently involved in the Worship Ministry. He is passionate about Christian music and writing.